Matter into water. Revealing the shapeless
Monday 19 and Tuesday 20 September from 6 to 8 p.m.
Beatriz Mínguez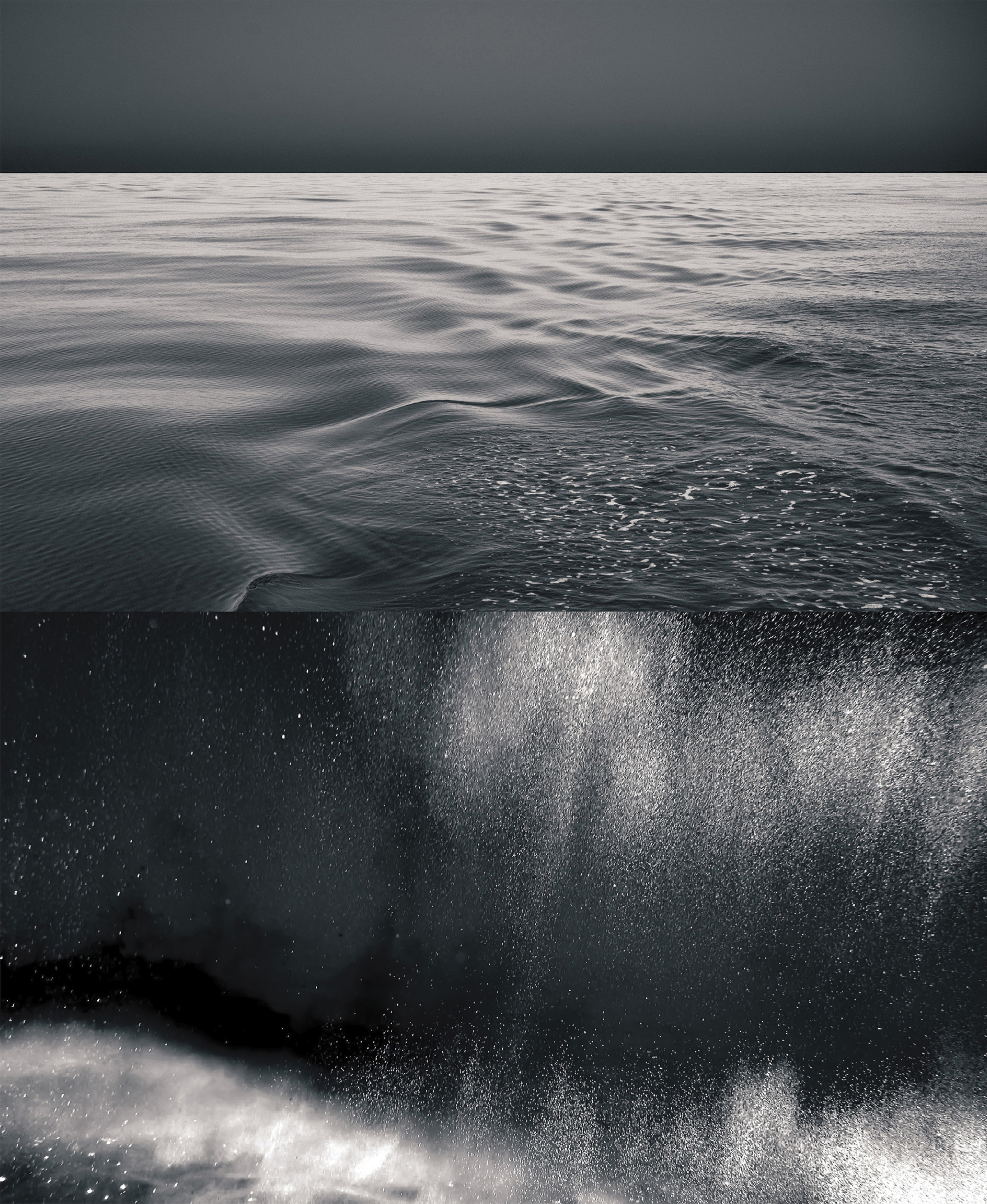 Where? Centre Cívic Guinardó, Ronda del Guinardó 113, Barcelona
When? Monday 19 and Tuesday 20 September from 6 to 8 p.m.
Price 30€
Maximum capacity 15 participants
If the water is transparent, how can we photograph it? The answer lies in its reflective and refractory qualities, that is, in how water reflects light, and in doing so reveals the movement and formation of complex and changing geometries.
Through movement, water generates forms that become visible thanks to the reflection of light. The surface reflects light like a mirror, towards the atmosphere. And below the surface, light is incident and refracted, that is, it scatters through molecules creating visible reflections.
On the other hand, everything under the water is also seen through light differently from the atmosphere, if for example we throw sand into the water – as in the example photograph – the sand particles also reflect the incident light , and in this way they also reveal the underwater space, through their weight and movement as they slowly sink.
In this workshop we will experiment with underwater photography in the studio and post-production to create suggestive and dreamlike diptych images. Combining catches from the surface with those from underwater space. We will learn to observe. And experimenting with different types of particles in water, sand, ink, paint…etc.
We will look for the movement and behavior of the light and water relationship, through a simple transparent tank, studio lighting and later the retouching with Photoshop.
Camera, computer and Photoshop installed are required.
Beatriz Minguez de Molina is a photographer specialized in underwater photography. In his project "Tipping Lines" he combines underwater photography with seascapes in photomontage.
About Beatriz Mínguez
Beatriz Mínguez is a visual artist and architect. She has a degree in Art History from the University of Barcelona and is an architect from the Architectural Association of London. In her work she combines different disciplines: video, photography, video installations and sculpture.
Her works with the notion of landscape and the relationship between man and nature, perception and the passage of time.
Her videos and installations regularly take part in international film and video art festivals in which she has received several awards (FIVA, File.org, Bideodromo, Bugarte Film and Visual Arts Festival, Loop, Figueira Art Film Festival, Flux Festival, In Pieces of the Casa Encendida and Choreocope among others) and regularly exhibits at the H2O Gallery of Contemporary Art in Barcelona. In addition, her work is part of the Márgenes.org and PLAT.tv archives, an independent film archive of independent Spanish cinema.
Beatriz Mínguez presented her work at the eighth edition of Art Photo Bcn in 2021.